FOOD WASTE SHOULD NEVER END UP IN LANDFILL.
That's why we have a plan to help compost food waste from every Victorian household.
Victorians want a statewide collection of food waste.
Composting Victoria's residential food waste would eliminate 665,000 tonnes of greenhouse gases.
Our plan ensures every Victorian household receives a garden waste bin and that they can put food scraps in it. We then turn this into compost, revitalising community gardens, farms, sports grounds, parklands and creating local green jobs.
Councils who collect food waste and garden organics (FOGO) save on landfill levies and are able to pass this saving onto ratepayers.
Our plan protects the environment, reduces landfill and saves you money.
Join our campaign by placing a free 'Compost not Landfill' sticker on your kerbside bin and then emailing Victoria's Environment Minister.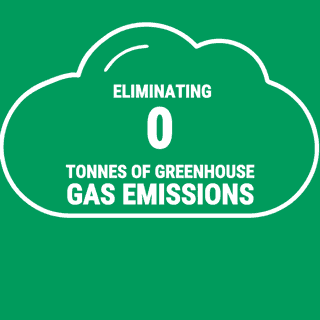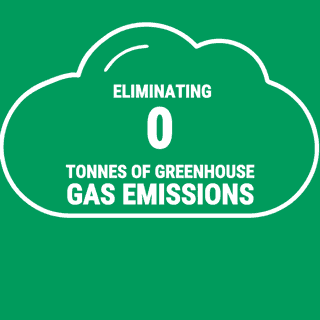 PUT A STICKER ON YOUR BIN
We have the plan to protect the environment and reduce greenhouse emissions. But we need your help to put pressure on Government and build the political will.
Make sure to take action by emailing the Environment Minister after ordering your sticker!
Food waste
Food waste should never be allowed to rot in landfill.
Landfills are 40% food waste. Diverting food waste is the easiest way to end creating mountains of rubbish. 
Food waste is also bad news for our environment. It breaks down and emits greenhouse gases, including methane (CH4) – a gas that holds 25 times more heat than C02. Every particle of CH4 is damaging our atmosphere.
90% of the decay of food waste occurs in the first two to four weeks of landfilling, a period of time long before the gas collection for most landfills can be implemented. That means that much of the CH4 generated from our food waste goes uncollected to the atmosphere, contributing to climate change.
This is why we must divert food waste from landfill ASAP. 
"Our plan protects the environment, eliminates greenhouse gases and reduces the amount of waste going to landfill."
iNDUSTRY
Our plan upgrades existing infrastructure and invests in additional organics recycling capacity, creating roughly 320 secure green jobs
The compost created would be used on community gardens, farms, local sporting facilities, park lands or sold to nurseries. It would provide organic fertiliser for up to 33,600 hectares of agricultural land per year.
This is just one part of our plan to establish Victoria's recycling industry as a world leader. You can view the entire policy below.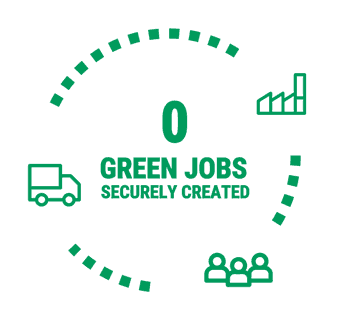 Why councils need our support
Getting local councils to introduce kerbside FOGO collection one-by-one just doesn't make sense.
Currently, most Victorians don't have the opportunity to have food waste collected from their home. In June 2018, less than a quarter of Victorian councils offered a FOGO service and many of these are only opt in.
The current system is confusing for residents and industry, with neighbouring councils often having different bin colours, bin sizes and different acceptable items for each bin.
Without state government leadership FOGO will continue to be confusing and ineffective for residents and industry.
Our plan will standardise Victorian bins, include a state-wide education campaign, and provide assistance for councils to offset their costs in relation to the bin delivery to households and additional truck services.